You must allow cookies and JavaScript for a proper shopping experience.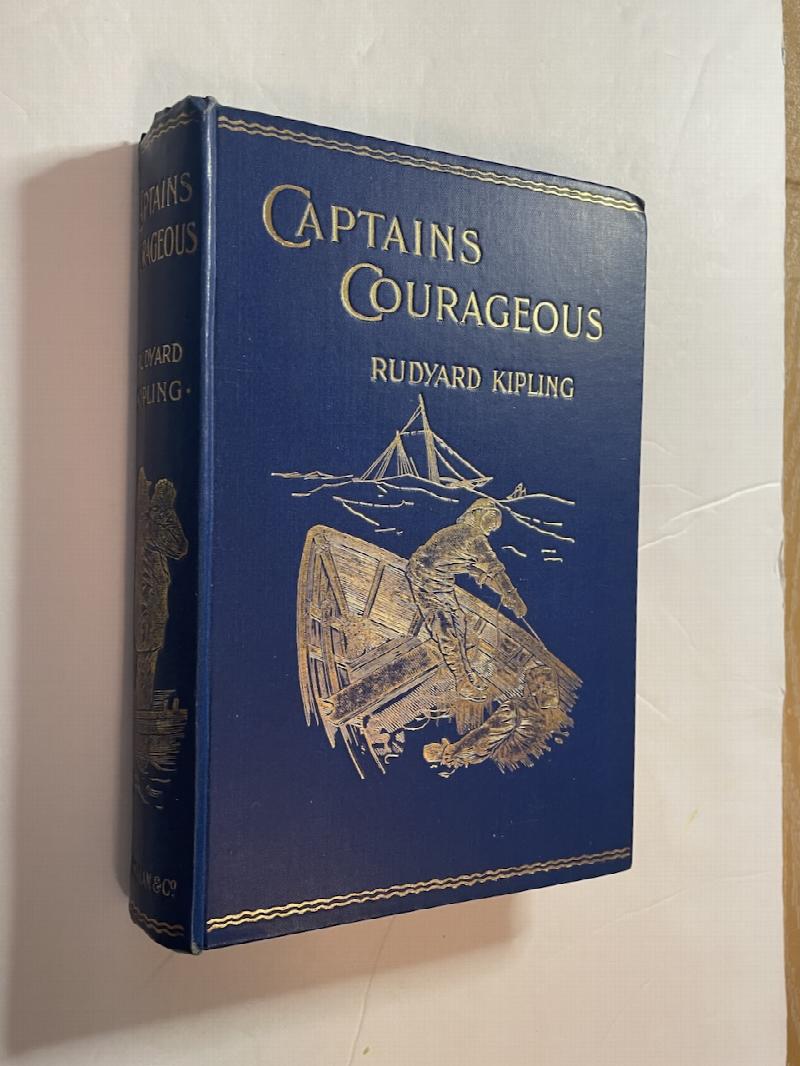 Price: $250.00
Publisher: London, Macmillan and Co., : 1897
Seller ID: cr220617a
Condition: Very Good
---
With illustrations by I.W. Taber. 8vo. Original blue cloth, stamped in gilt, a.e.g.
viii, 245, [1], [2, ads] pp.
First UK edition of this nautical adventure story, written while Kipling lived in Vermont. 21 black-and-white illustrations. [2] pages of ads to rear. Richards, A103; Stewart 160; Livingston 136; Martindell 68
/////
Condition: VG; Book lightly cocked (as often found); high points in gilt illustration on spine lightly rubbed. Owner's inked signature inside fep; very light spotting foxing to half-title and end papers.
View More...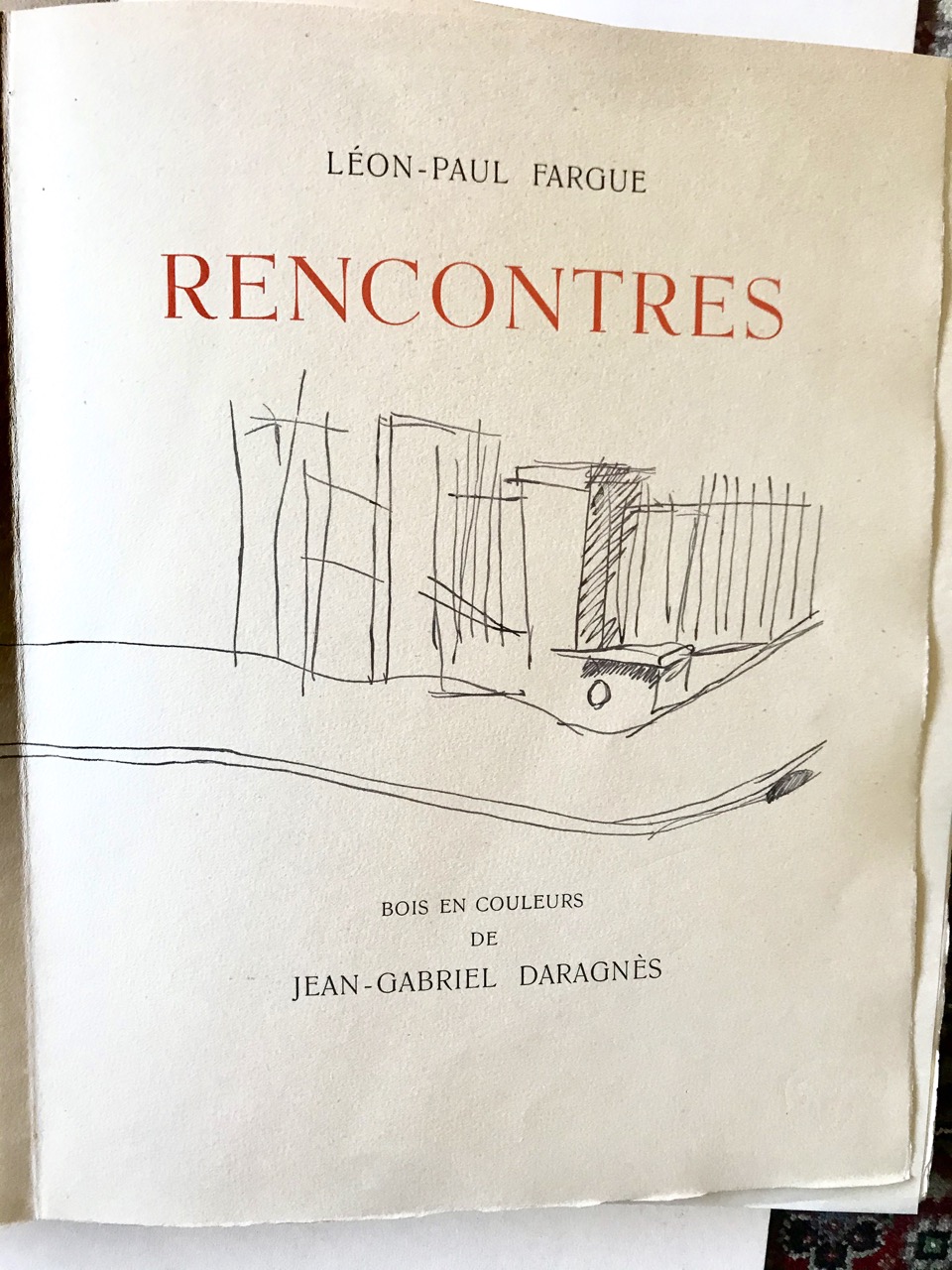 Price: $475.00
Publisher: Paris, Daragnès : 1954
Seller ID: s200628f
Binding: Loose signatures in chemise and slipcase
Condition: Very good
---
Rencontres [Meetings] Bois en couleurs de Jean-Gabriel Daragnès. Avant propos de Colette, Portraits par A. D. de Segonzac [Colored woodcuts by Jean-Gabriel Daragnes, Foreword by Colette, Portraits by A. D. de Segonzac. ##### Paris, Daragnès, 1954. 4to, 33cmx26cm. [2ff.], 118pp., [3ff.] Copy no. 68 of 140. Orange boards, white vellum spine with gilt lettering. Card slipcase. Fargue's homage to his long friendship with Daragnes -- published after both their death's by the latter's wife. Fargue died in 1947; Daragnes in 1950. The text is previously unpublished and is illustrated with a suit...
View More...