You must allow cookies and JavaScript for a proper shopping experience.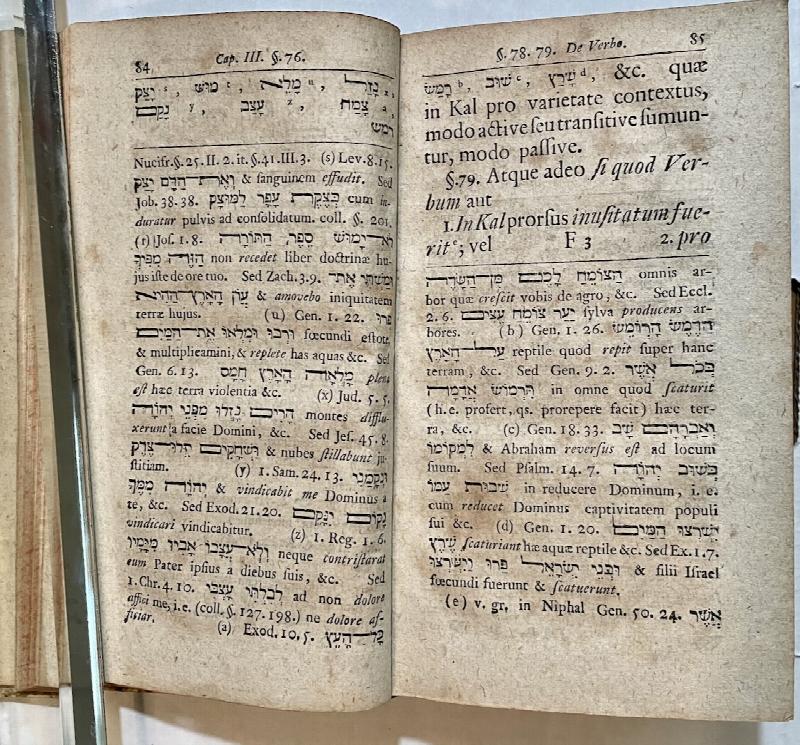 Price: $225.00
Publisher: Jena, Bielck [Ienae: In officina Bielckiana] : 1745
Seller ID: k210909a
Condition: Good
---
A Hebrew grammar with Latin text by Johann Danz, German theologian and Hebraicist. 5th edition, 12mo, vellum covered boards. 361 pp plus approximately 60 pages of indices. Danz was Professor of Oriental languages at the University of Jena. He was considered by contemporaries to be among the greatest of Hebrew scholars and his several works on Hebrew grammarremained standard works for nearly a hundred years. (Jewish Encyclopedia). #####CONDITION: Good: a clean, tight copy overall but age-toned, light-to-moderate foxing throughout. Title hand-written on spine in black ink, surface wear and se...
View More...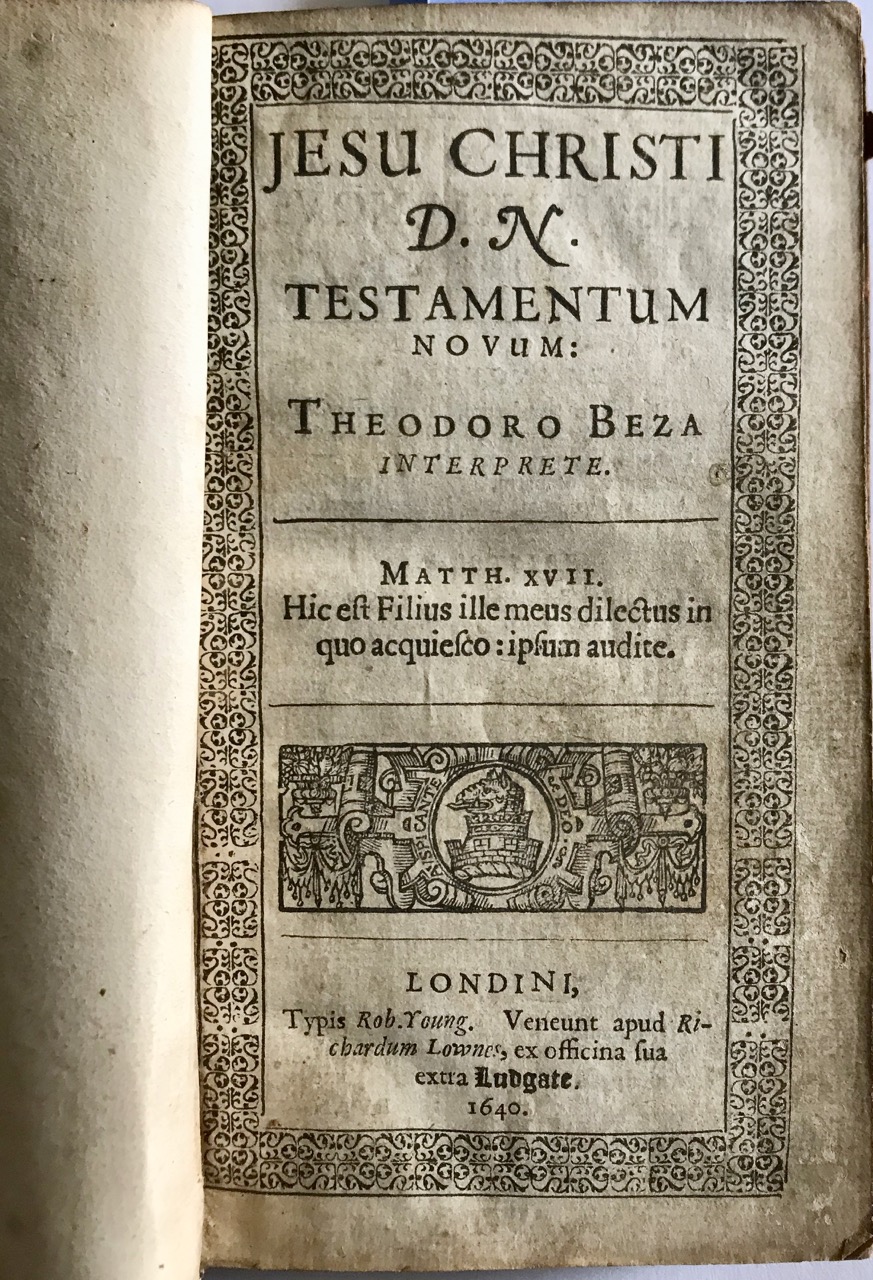 Price: $500.00
Publisher: London/Ludgate: Rob Young / G.M. for the Companie of Stationers. : 1640
Seller ID: cr191112d
Condition: Fair
---
Two significant 17th century religious works in one pocket-sized volume. First, a Latin translation of the New Testament. Theodore Beza was a French Reformed Protestant theologian and scholar, who played a principal role in the Reformation, succeeding John Calvin as spiritual leader of the Republic of Geneva. As well as a number of important contributions to historical and theological writings, he also made an important contribution to Biblical scholarship publishing both a Greek and Latin version of the New Testament. This work, a later edition of his Latin New Testament is is noted for the ...
View More...