You must allow cookies and JavaScript for a proper shopping experience.

Price: $375.00
Publisher: Augusta, GA, Pritchard, Abbott, & Loomis : 1860
Seller ID: k200408a
Condition: Fair
---
Subtitled: "Comprising the Writings of Hammond, Harper, Christy, Stringfellow, Hodge, Bledsoe, and Cartwright, on this Important Subject, by E. N. Elliott, L.L.D., President of Planters' College Mississippi.With an Essay on Slavery in the Light of International Law". ##### 1st ed., (8vo) 908, [4] ad pp. Engraved portraits. Publisher's brown calf, black/red spine labels. Includes "Liberty and Slavery: Or, Slavery in the Light of Moral and Political Philosophy" by A.T. Bledsoe; "The Bible Argument: Or, Slavery in the Light of Divine Revelation" by Thornton Stringfellow; "Slavery In the Light ...
View More...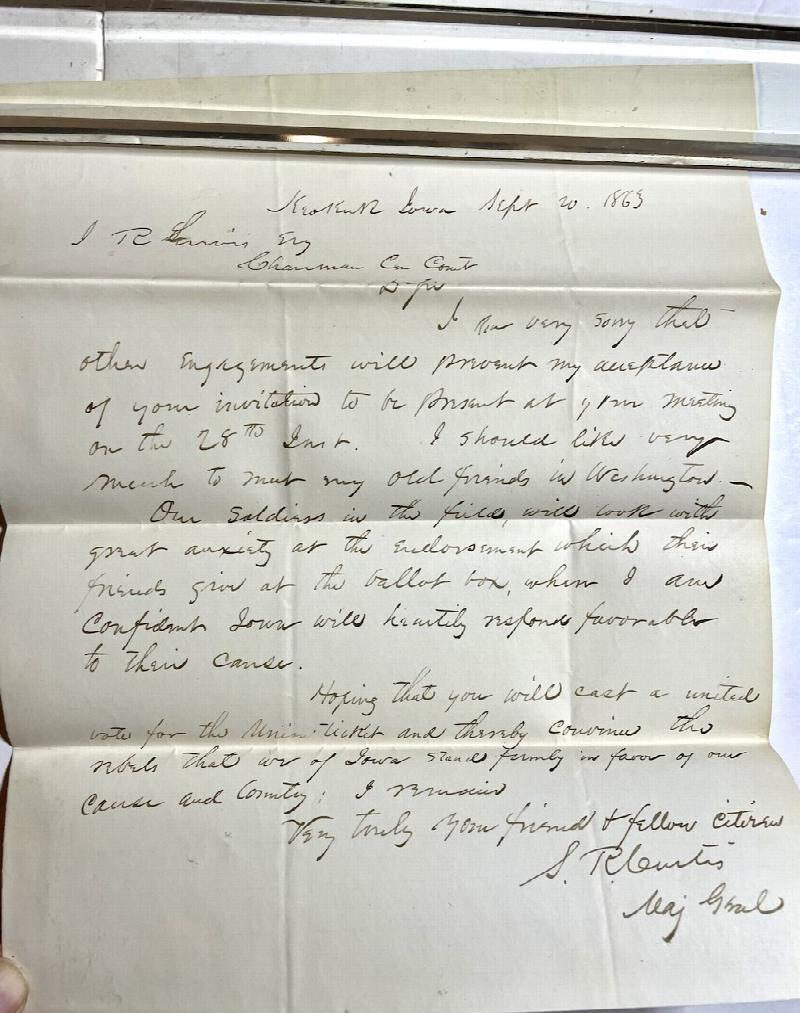 Price: $350.00
Publisher: : 1863
Seller ID: k210408b
Condition: Near Fine
---
ALS to [Judge] J. R. Lewis re his invitation to attend a Washington D.C. political event in support President Lincoln. Sept 20, 1863, 7.5x10". "Our soldiers in the field will look with great anxiety at the endorsement which their friends give at the ballot box, when I and confident Iowa will heartily respond favorably to their cause. /// Hoping that you will cast a united vote for the Union ticket and thereby convince the rebels that we of Iowa stand firmly in favor of our cause and country." Samuel Ryan Curtis [1805-1866] was the most successful union general west of the Mississippi, rememb...
View More...