You must allow cookies and JavaScript for a proper shopping experience.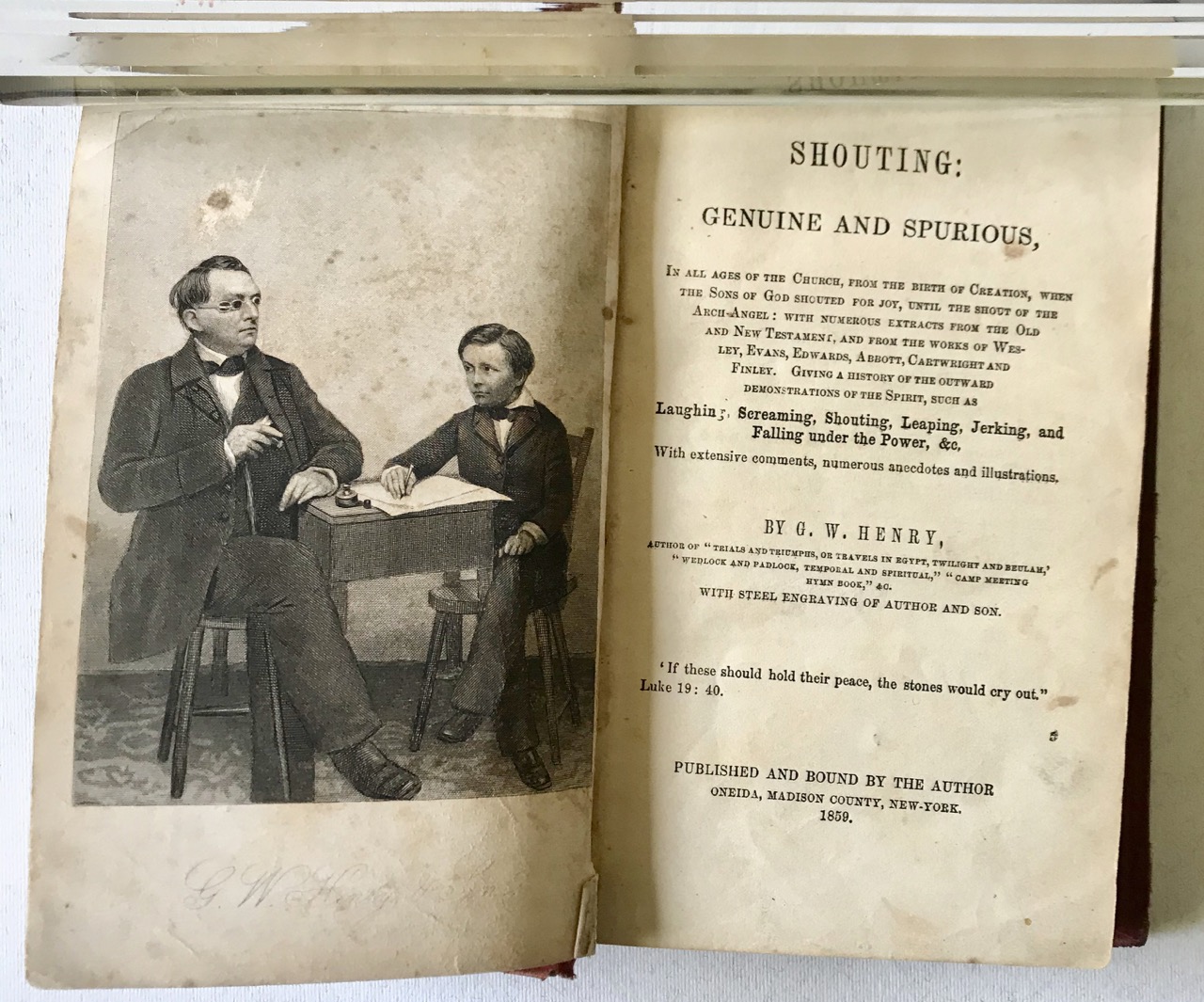 Price: $150.00
Publisher: Oneida, NY, Published and bound by the author : 1859
Seller ID: k200614a
Binding: Hardcover
Condition: Fair
---
A history of speaking in tongues, along with lessons in the oratory of hellfire and damnation 12mo. [1, vi, [1], 7-425, [6] pages of sheet music for several hymns at rear. Engraved frontispiece. Maroon textured cloth, lettered in gilt on the spine with "Shouting in All AGES of the CHURCH." Full title "SHOUTING: GENUINE AND SPURIOUS, in all Ages of the Church, from the Birth of Creation, when the Sons of God Shouted for Joy, Until the Shout of the Arch-Angel: With Numerous extracts from the Old and New Testament, and From the Works of Wesley, Evans, Edwards, Abbott, Cartwright, and Finley. Giv...
View More...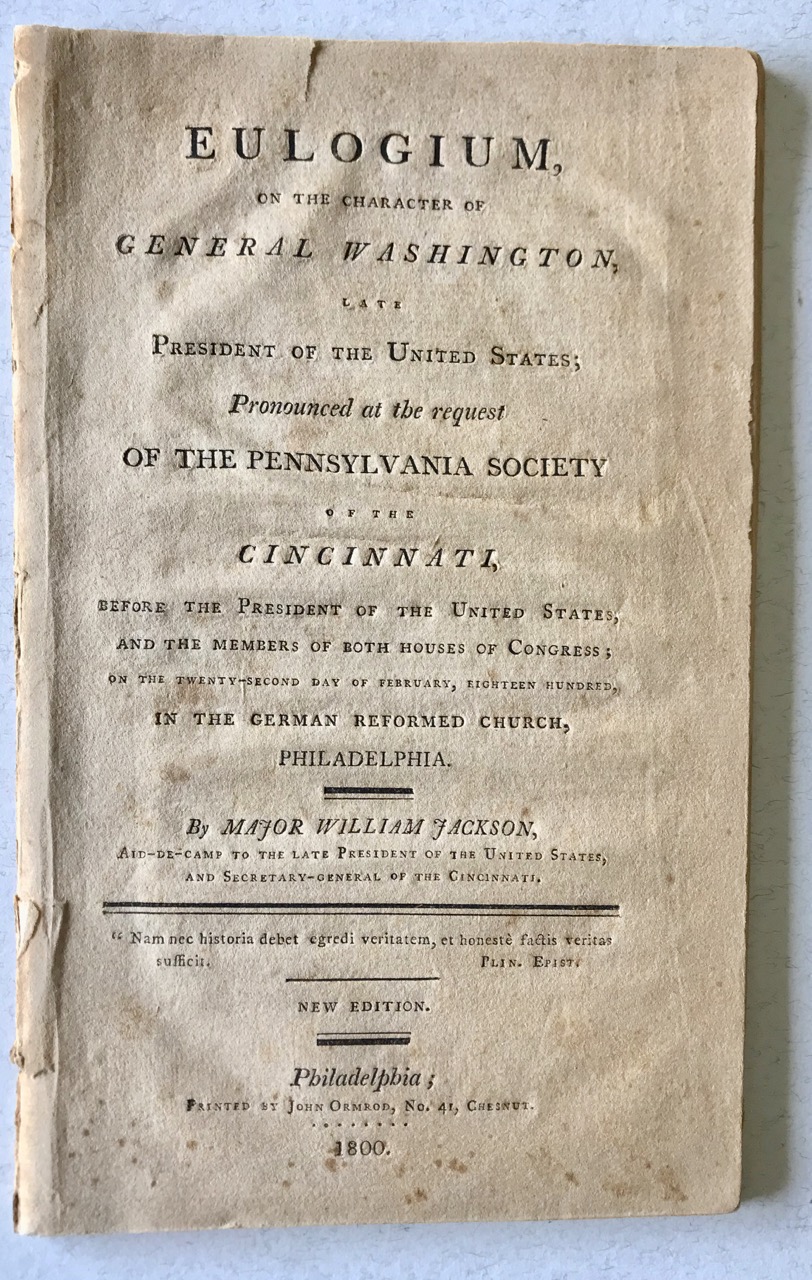 Price: $175.00
Publisher: Philadelphia: John Ormrod : 1800
Seller ID: k200225g
---
Eulogium, on the Character of General Washington, Late President of the United States; Pronounced at the Request of the Pennsylvania Society of the Cincinnati, Before the President of the United States, and the Members of Both Houses of Congress Philadelphia, Pa. John Ormrod, 1800. 12mo, original wrappers. 44 pp. Title page continues: "on the twenty-second day of February, eighteen hundred, in the German Reformed Church, Philadelphia." "New Edition." Woodcut head piece and tailpiece. George Washington's sudden sudden death inspired mourning throughout the US and this is one of numerous eu...
View More...