Labor, Labor Unions, and Professional Associations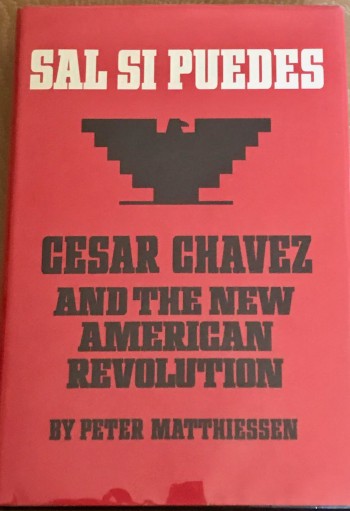 Price: $625.00
Publisher: NY: Random House: 1969
Edition: 1st ed.
Seller ID: s180622q
---
A nonfiction account of Cesar Chavez and the struggles of the United Farm Workers to form a migrant workers' union to end the dramatic exploitation of temporary farm labor that was so prevalent in the 1960s and 70s. This book was the subject of a lawsuit, and later issues of the first edition came with a legal disclaimer pasted in. Matthiessen also revised it, and a new edition was issued a couple of years later. A significant piece of reporting and social criticism, chronicling one of the important labor movements of the Sixties. signed by Matthiessen and by Cesar Chavez, who comments "This... View more info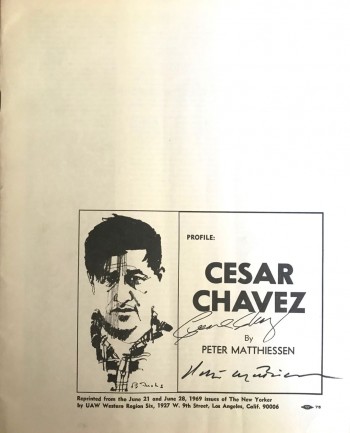 Price: $625.00
Publisher: Los Angeles: UAW Western Region Six: 1969
Edition: 1st ed.
Seller ID: s180622r
---
24pp, Union offprint from the June 21 and June 28, 1969 issues of the New Yorker. The origin of what would later be expanded to Sal Si Puedes. Fine and bright in stapled wrappers; no tears, chips or markings. Signed by both Matthiessen and Chavez on the front cover. The only copy we are aware of signed by both. View more info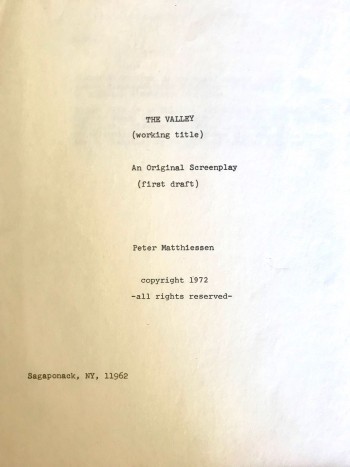 Price: $2,800.00
Publisher: Sagaponack NY, 1972
Edition: 1st ed.
Seller ID: s180622t
Condition: fine.
---
First draft, original typescript for an unpublished and unproduced screenplay about migrant farmworkers in the San Joaquin Valley of California. A fictional treatment exploring some of the labor issues Matthiessen explored in his sojourns with Cesar Chavez and his 1969 nonfiction book Sal Si Puedes. 86 typescript pages, with a duplicate final page containing two holographic corrections by Matthiessen and handwritten delivery instructions to his Hollywood agent. Together with a brief handwritten note two decades later about the possibility that the screen-play might still be optioned. This... View more info