You must allow cookies and JavaScript for a proper shopping experience.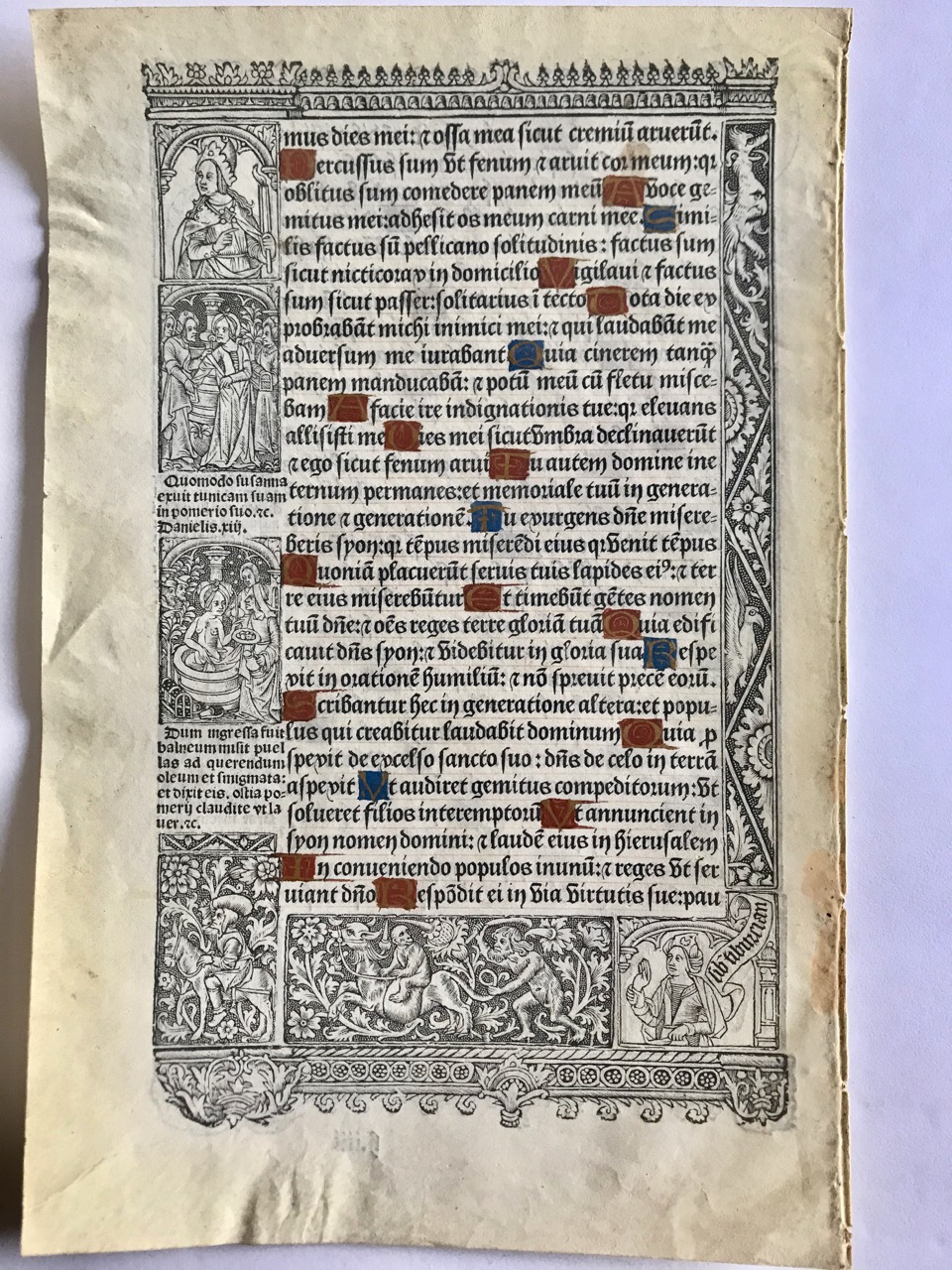 Price: $325.00
Publisher: Book Club of California : 1926
Seller ID: s19111c
Condition: Near fine
---
5-1/2"x8-1/2 printed both sides with brilliant hand illumination, refined decorative borders and historiated or inhabited surrounds. 29 lines of text each side . In 1926 Edgar Walter presented the Club with about forty leaves of an early 16th century printed Book of Hours. These were sent to life and honorary members, institutions, and those of the membership who were particularly interested in early printing. The distribution was at the discretion of Albert M. Bender. The leaf was unaccompanied by any legend but with a letter of transmittal on Club stationary and signed by Bender -- present...
View More...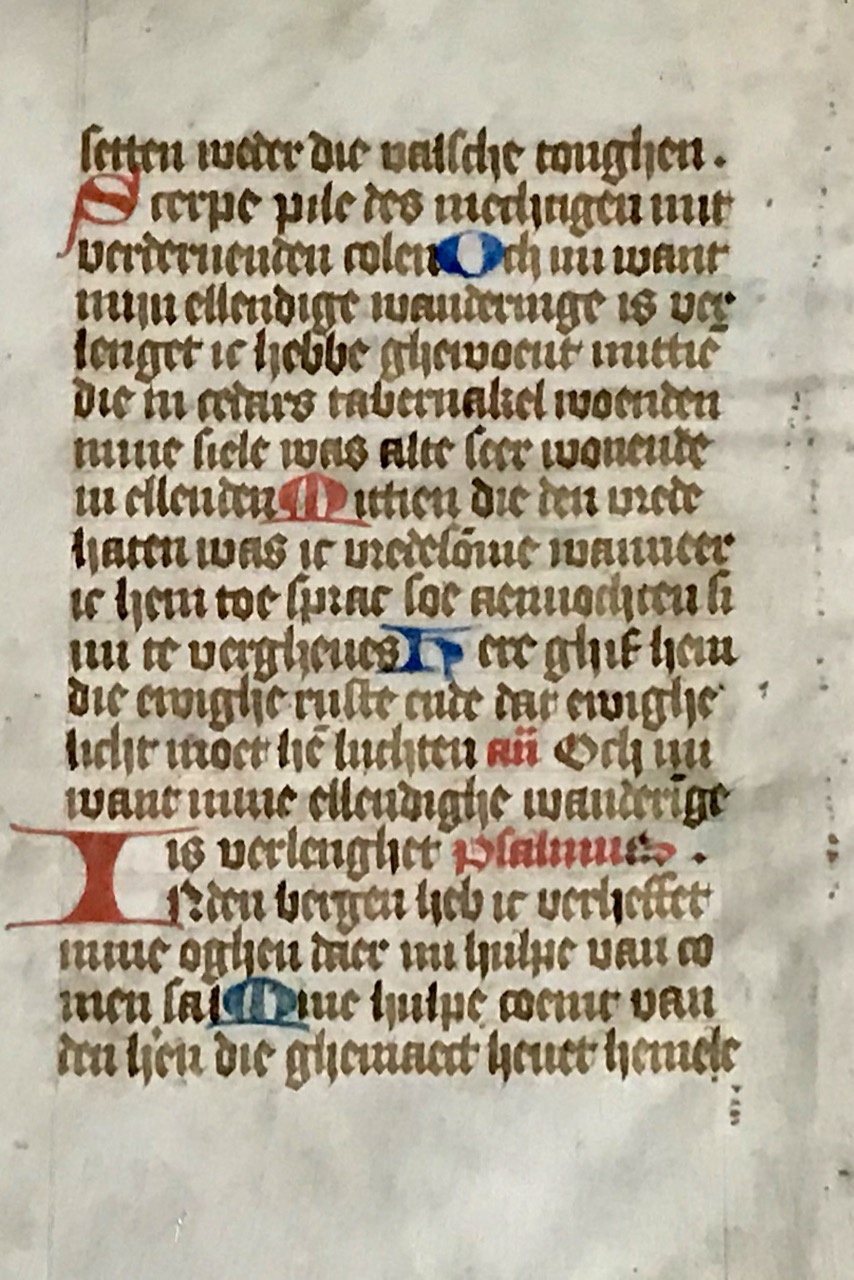 Price: $100.00
Publisher: Netherlands, : 1538
Seller ID: k201019d
Condition: Very Good
---
Hand Illuminated leaf from Dutch prayer book [Gebedenboek], 15th century. Approx 4"x5-1/2" mounted and matted in a very sturdy, early 20th century wood frame. The framer's typed label on the back states "Netherlandish, 15th century", but with the date in roman numerals 1538.
View More...