You must allow cookies and JavaScript for a proper shopping experience.

Price: $375.00
Publisher: Augusta, GA, Pritchard, Abbott, & Loomis : 1860
Edition: 1st edition
Seller ID: k200408a
Condition: Fair
---
Subtitled: "Comprising the Writings of Hammond, Harper, Christy, Stringfellow, Hodge, Bledsoe, and Cartwright, on this Important Subject, by E. N. Elliott, L.L.D., President of Planters' College Mississippi.With an Essay on Slavery in the Light of International Law". ##### 1st ed., (8vo) 908, [4] ad pp. Engraved portraits. Publisher's brown calf, black/red spine labels. Includes "Liberty and Slavery: Or, Slavery in the Light of Moral and Political Philosophy" by A.T. Bledsoe; "The Bible Argument: Or, Slavery in the Light of Divine Revelation" by Thornton Stringfellow; "Slavery In the Light ...
View More...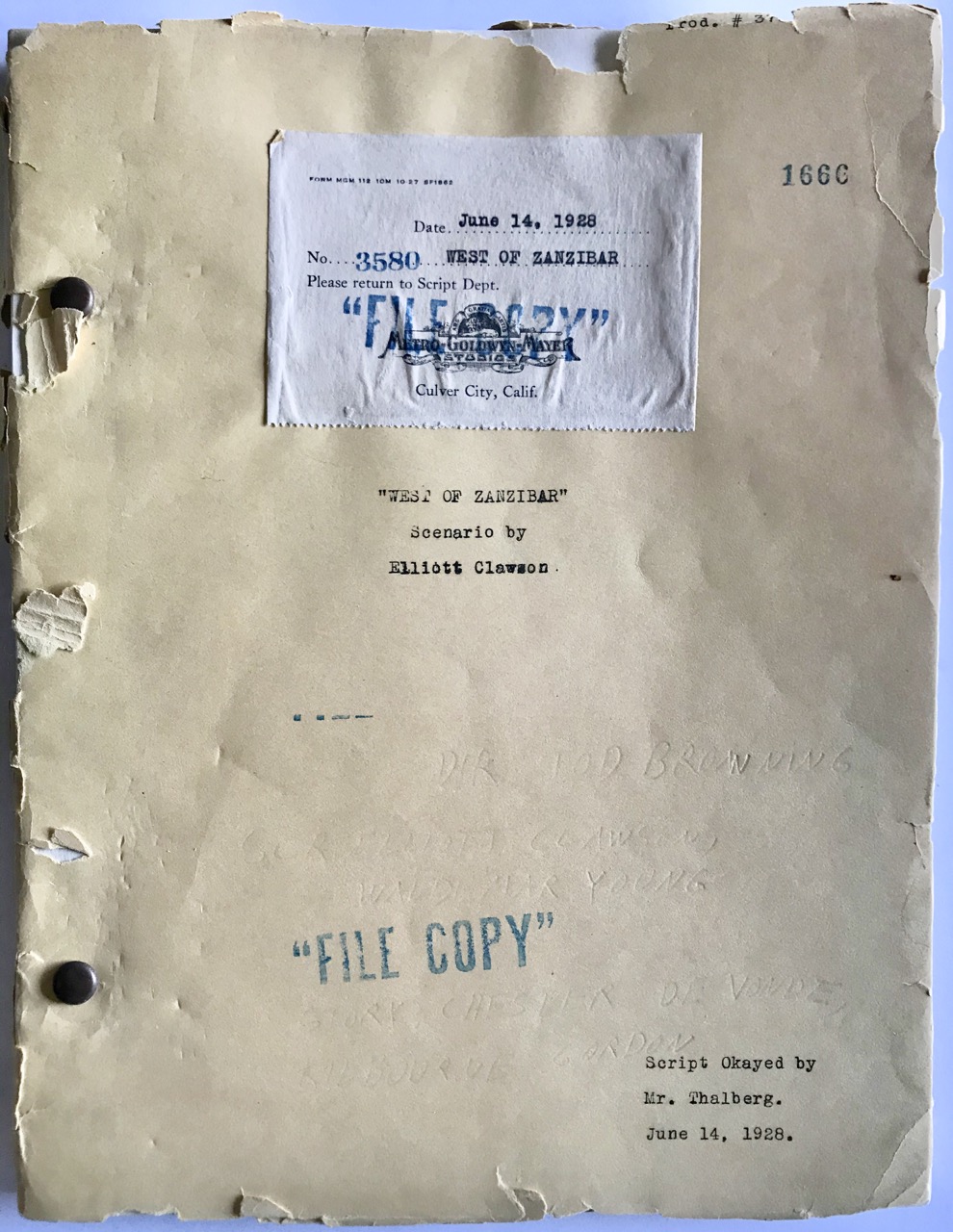 Price: $1,000.00
Publisher: Metro Golden Mayer Studios : 1928
Edition: 1st edition
Seller ID: k200110d
Condition: Very good
---
Scenario by Elliott Clawson [Cover dated June 14, 1928 ; on page 1 dated June 7] Pale yellow covers, paper label with MGM logo; stamped "file copy"; two-hole punched, brass brads. No. 1666 stamped upper right corner; no. 3580 on the label. Lower right corner: "Script Okayed" by [producer] Mr. [Irving] Thalberg. June 14. 1928. 85 pages mimeographed in black ink. Title page integrated with first lines of text. West of Zanzibar is a 1928 silent film directed by Tod Browning. The screenplay concerns the vengefulness of a cuckolded magician (Chaney) paralyzed in a brawl with his rival (L...
View More...